kjf;!!!!
I GOT MARRIED LAST YEAR. SOME PERSON I DON'T KNOW BLOGGED ABOUT M
Y WEDDING YESTERDAY.
OMG OMG OMG OMG OMG
CHECK IT OUT :D
keaalkjfalkdjflakdjf;laskjdfal;jksadfl;a
Have you ever gotten involved with a co-worker or classmate? How did it work out?
I got involved with a classmate in the summer of 2004.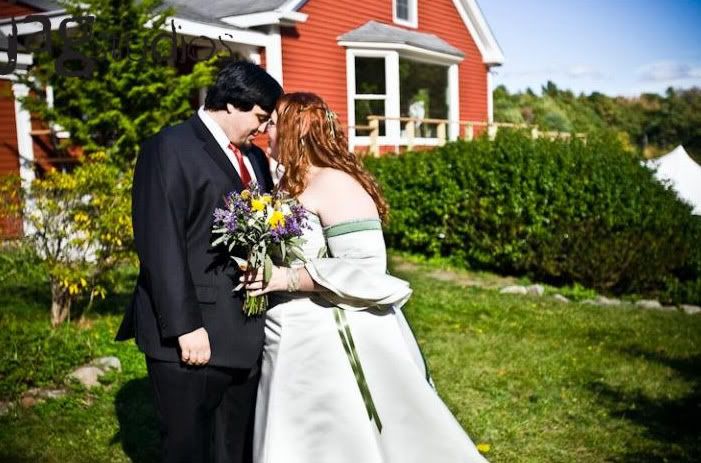 We've been married 9 months now...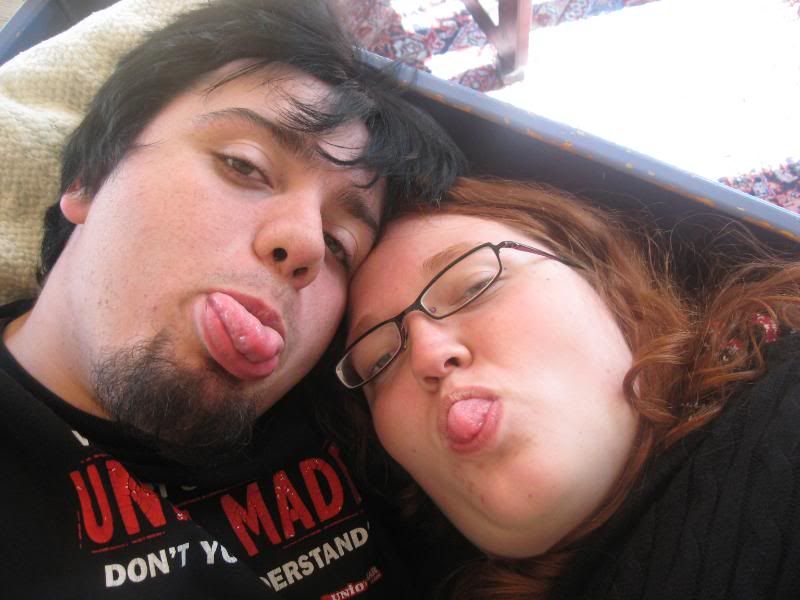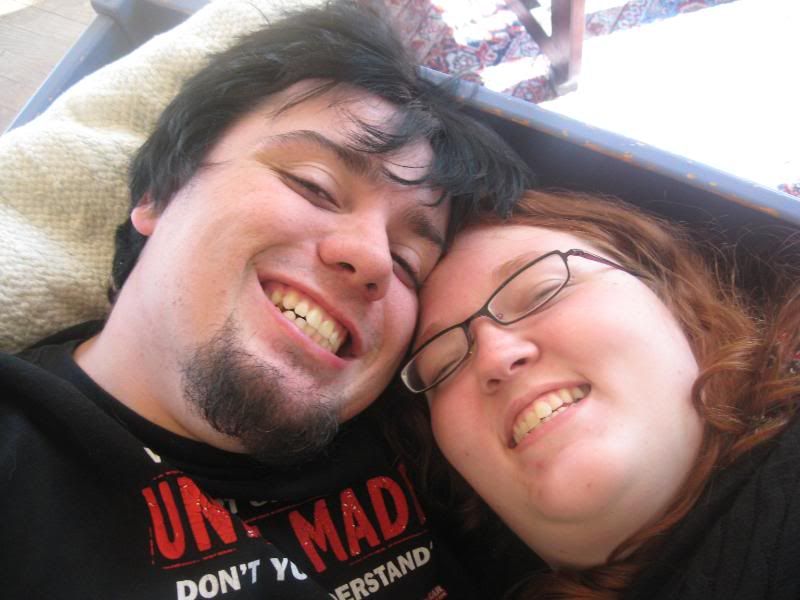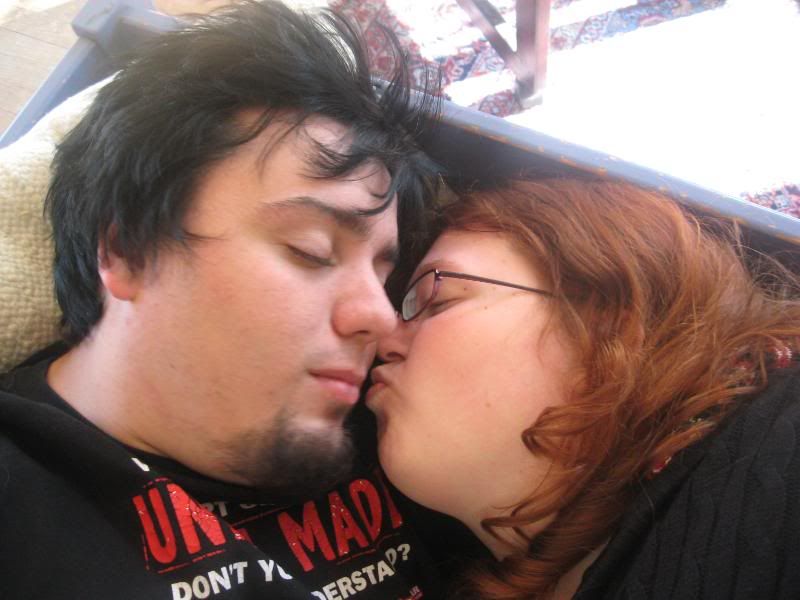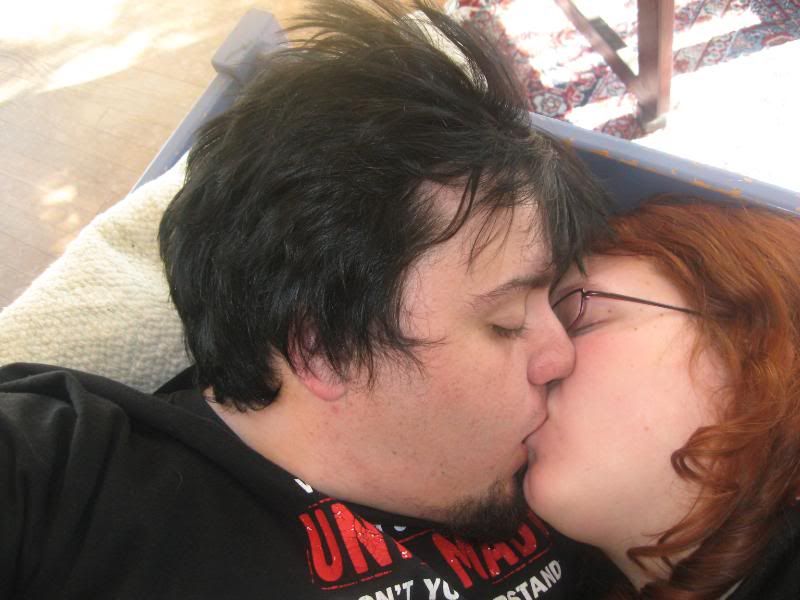 and I wouldn't change that for the world <3
The first time I held you, your green eyes looked up at me and you purred. I adopted you and brought you home to the dorms of my college, which was against the rules. I didn't care. I needed you and you needed me. You were three months old. Beautiful and lively and happy and charming.
You would curl up on my back or chest and purr as I slept or woke up. You would climb into mine or Alan's lap and you would butt our heads affectionately. You were the originator of the 'head bonk' that Alan and I still give to each other to this day. You stayed with us through 5 five different apartments, survived a fire, countless trips up and back to north carolina, the bringing of a puppy to the house, the introduction and premature loss of Quanta our calico, through three sets of roommates, our engagement, our wedding, and 7 years of our lives.
You lost your leg, and held up beautifully. You gave the doctors a smile every time they saw you and any company who came and eventually got to know you loved you instantly. You were shy, kind, and the only time you ever hissed at me was when we found your tumor and I hurt you by accident.
We will miss your presence. I will miss you curled up by the computer as I work. Alan will miss you clawing your way up into his lap as he paints. We will miss your soft mewling, and the way you ran to your bowl to tell us it was half empty (a travesty, we know). We will miss walking by a particularly good spot of sunbeam and seeing you roll onto your back enjoying the warmth. We will miss you. We will miss you dearly.
But we've now lost you. You have moved on. Dr. Sauls, your vet did all she could, but nothing she, nor I, nor Alan could do would have helped you. You suffered, you couldn't breathe, and a flowering new cancer was crushing your lungs. Dr.Sauls told us. Alan made a sound of sorrow I've never heard escape his throat. Dr. Sauls cried with us and told us we've done all we can. We took you into the vet...and I knew I was not going to walk out with you. My intuition told me this...but I ignored it and believed the flimsy hope that your condition was superficial and I would have my little 'night fury' back in my arms purring as I read, or worked, or slept.
You did not come home.
In Japan, their parting phrase is Sayonara. Sayonara does not mean good-bye, it never has. What it actually means is 'see you later'. We did not say goodbye to you, because we both know you will find your way back to us. You are welcome home at any time, and we will welcome you with open and loving arms, ready to hold you and love you just as we did then, if not more.
You were sedated, and as Alan and I held you as you went to sleep, we wept and petted you and told you how much we loved you.

And the last time we held you...you looked up at us with your bright green eyes and you purred.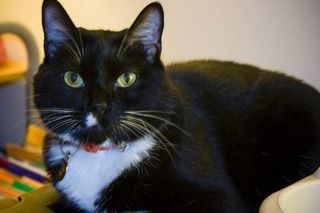 Gemini Tupper - May 2004 to August 13th, 2010
Current Mood:

Heartbroken


I applied for an internship over the weekend. I'd applied for it once before, and didn't make the final cut. I didn't make it this time around either. I keep hoping that the third time will be a the charm, but...I dunno I'm just not sure if I should put in the effort.

Took up a job at a kids camp. Worked two days and only afterwards found out that I was only hired for two damn days. So I'm going through a crap ton of paperwork to get paid less than 50 bucks. At this point it almost doesn't seem worth it. Money is money, but damnit I'm tired of getting 'half' a break. To go from 'You got a job YAY' to 'Oh we don't need you anymore' in less than two days just isn't cutting it. What pisses me off more is that she said I did great and they kids liked me but that they just had no place for me after these two classes. She new this before hand but never mentioned it and I hate she didn't. I was expecting some kind of weekly work at least.

At least Alan's birthday turned out nice. <3
Today was Alan's 25th Birthday. He got lots of books, a t-shirt, and two prints of some art. He seemed to like them. We had our friends Abbey and Carletta over with us and had cake and lots of laughing. Most of the time it was just us talking. I hope they come back and hang out soon because they're pretty awesome people!
Paulding County Human Society is closing for renovations and going under construction because of a rat problem. In order to do this they have to get rid of ALL their animals, otherwise they apparently have no choice but to euthanize them. I have no idea WHY, but apparently they can't work on their repairs and house their animals at the same time.
Here's the information from their website:
"Beginning Thursday, May 13th, all adoptions will be $20. This includes the microchip and all fixed pets. Requirements for spay/neuter will still apply on unfixed pets and will be strictly enforced."
I go to a potluck about once a month in Paulding County. It's about an hour from where I live in Sandy Springs/Dunwoody. It's not too far away, and there's plenty of animals that will need a forever home. So if you're thinking of getting an animal or know anyone who is, please consider adopting from Paulding Countys shelter.
You can find more out about adopting at their website:
http://www.pauldinghumane.org/
Thanks!
xposted to
ljatlanta
,
atlanta
, and my journal.
Hey guys, I'm not sure if you've heard of this yet or not but here's the deal.
Current Mood:

anxious
Dude I haven't posted here in MONTHS.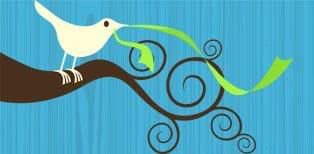 Something Alan whipped up to show our support for those in Iran
Images from RenFaire and Maine. You can see more of the photos at my
flickr account
!
(
Read more...
Collapse
)
</div>

YAY!!
One of the fave photos that Jacklyn took of Alan and I
I consider myself amazingly lucky to have you

I'm tempted to use this as a first dance song, but Alan and I don't play much Mario Kart. Onion THIS IS YOURS and you KNOW IT.